Handmade Chikankari Kurta!
This ethnic orange cotton kurti will lend a refined finish to your everyday look.It's defintiely gonna exceed your expectation with its classic hand embroided chikan stiches such as `Ulti Bakhiya',`Ghas Patti',`Keel Kangan' and `Phanda' using fawn cotton thread.also it's a pre washed one freeing it from colour bleeding and shrinkage.The light weight kuti will provide you ultimate comfort and best part is it's easy to maintain too. You may team it with contrasting palazzos ,pants, churidar or salwar.you are going to look wondrously ethernal at any upscale gala/keep your accessories minimum.Wear a big jhumka and a perfect pair of stilletos.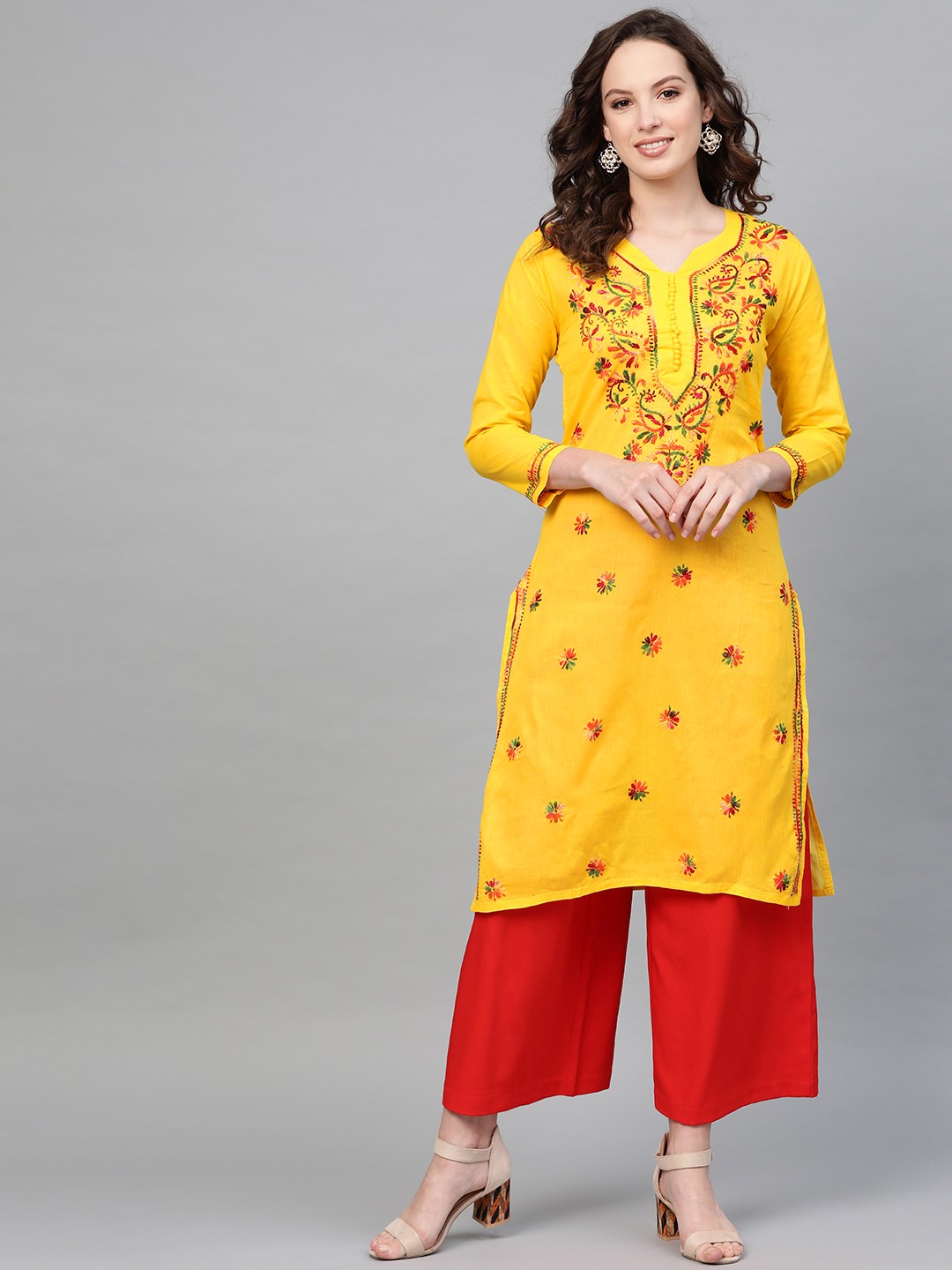 This yellow and red chikankari embrodered handloom straight kurta is going to be the most soothing outfit for you this summer.you can keep it classy not only in summer but all year long wiht this stylish and vibrant floral print kurta. This is something which will never go out of fashion irrspective of your age ,figure and complexion. The yellow and red combination will always be in fashion and you can wear in family function or event teamed with churidar leggings.